Jobs in Italy and Africa
Opportunities to work at SETAF-AF abound for Soldiers and D.A. Civilians.
Active Duty positions are posted in the AIM 2.0 Marketplace and Assignment Satisfaction Key-Enlisted Marketplace. Opportunities for Reserve, National Guard and IRR Soldiers are available on Tour of Duty. Careers for DA Civilians are listed in USAJOBS. See the links below for latest job announcements.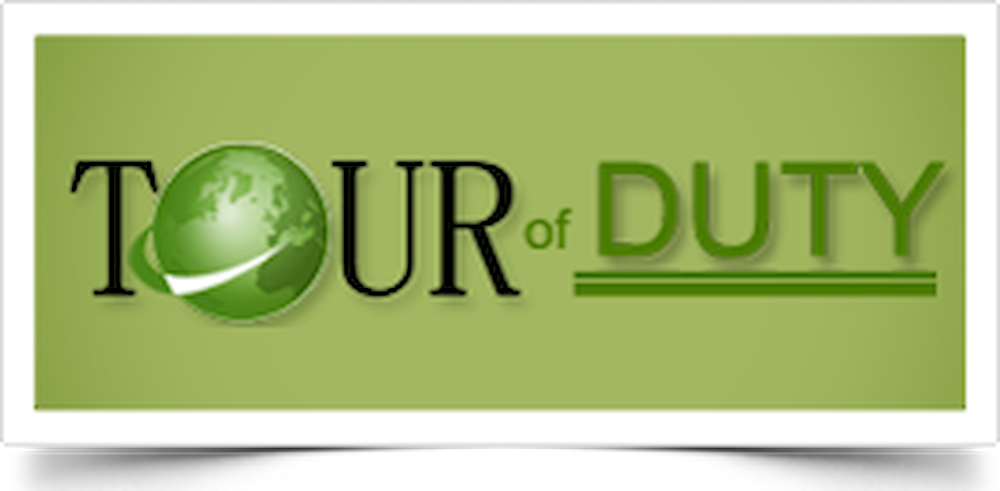 Click here for National Guard, Reserve and IRR Positions
Only accessible on government networked computer with a common access card. Click on the "Find Job" tab and search "Italy" or "Djibouti" in the location field.

Click here for Civil Service Positions
Here is a list of current openings posted in Tour of Duty. To view specific details and apply, search TOD:
| | | | | | | |
| --- | --- | --- | --- | --- | --- | --- |
| REPL TOD# | BILLET TITLE | GRADE | MOS | *TOUR LENGTH | START DATE | **TOUR TYPE |
| 271879 | AIDE, DCG | O3 | 02A00 | 365 | 1/26/22 | UNACCOMPANIED PCS |
| 287591 | CIVIL AFFAIRS OFF | O3 | 38A00 | 365 | 1/26/22 | UNACCOMPANIED PCS |
| 272558 | INFO TECH NCO | E6 | 25U3O | 365 | 1/26/22 | UNACCOMPANIED PCS |
| 281286 | AS/FP NCO | E7 | 31B4O | 365 | 1/26/22 | UNACCOMPANIED PCS |
| 281450 | SR MIL CUST INSP SUPV | E8 | 31B5O | 365 | 1/26/22 | UNACCOMPANIED PCS |
| 288735 | ARMY SPECTRUM MGR | E7 | 25E4O | 365 | 1/26/22 | UNACCOMPANIED PCS |
| 266273 | NETWORK MGMT TECH | W3 | 255N0 | 365 | 1/26/22 | UNACCOMPANIED PCS |
| 266276 | SATCOM OPNS NCO | E7 | 25S4O | 365 | 1/26/22 | UNACCOMPANIED PCS |
| 288755 | LAB SCIENCE OFFICER | O4 | 67B00 | 365 | 1/26/22 | UNACCOMPANIED PCS |
| 281466 | HUMAN RESOURCES OFFICE | O4 | 42H00 | 365 | 1/26/22 | UNACCOMPANIED PCS |
| 241938 | HLTH SVC MAT OFF | O4 | 70K67 | 365 | 1/26/22 | UNACCOMPANIED PCS |
| 272201 | HR TECH | W2 | 420A0 | 365 | 1/26/22 | UNACCOMPANIED PCS |
| 288768 | SR HUMAN RESOURCES NCO | E7 | 42A4O | 365 | 1/26/22 | UNACCOMPANIED PCS |
| 272177 | CONST OPS SGT | E7 | 12H4O | 365 | 1/26/22 | UNACCOMPANIED PCS |
| 288784 | OPERATIONS OFFICER | O4 | 48J00 | 365 | 1/26/22 | UNACCOMPANIED PCS |
| 299019 | FINANCIAL MGMT OFFICER | O5 | 36A00 | 365 | 1/26/22 | UNACCOMPANIED PCS |
| 288693 | ATASM TECH | W4 | 150A0 | 365 | 1/26/22 | UNACCOMPANIED PCS |
| 288790 | FINANCIAL MGMT OFFICER | O3 | 36A00 | 365 | 1/26/22 | UNACCOMPANIED PCS |
| 288699 | OPERATIONS SERGEANT | E7 | 11B4O | 365 | 1/26/22 | UNACCOMPANIED PCS |
| 288677 | INTEL ANALYST | E6 | 35F3O | 365 | 1/26/22 | UNACCOMPANIED PCS |
| 288725 | CID SPECIAL AGENT | W3 | 311A0 | 365 | 1/26/22 | UNACCOMPANIED PCS |
| 288764 | MED LOG COORDINATOR | O3 | 70H67 | 365 | 1/26/22 | UNACCOMPANIED PCS |
| 288708 | OPERATIONS OFFICER | O3 | 02A00 | 365 | 1/26/22 | UNACCOMPANIED PCS |
| 288678 | CBRN NCO | E6 | 74D3O | 365 | 1/26/22 | UNACCOMPANIED PCS |
| 288712 | SR PSYOP STAFF NCO | E8 | 37F5L | 365 | 1/26/22 | UNACCOMPANIED PCS |
| 298180 | AVN SAFETY OFFICER | W5 | 153AB | 365 | 1/26/22 | UNACCOMPANIED PCS |
| 288686 | DEPUTY | O5 | 02B00 | 365 | 1/26/22 | UNACCOMPANIED PCS |
| 288730 | OPERATIONS NCO | E7 | 31B4O | 365 | 2/9/22 | UNACCOMPANIED PCS |
| 288733 | NETWORK OPERATIONS OFF | O4 | 26B00 | 365 | 1/8/22 | UNACCOMPANIED PCS |
| 288713 | CIVIL AFFAIRS OFF | O6 | 38A00 | 365 | 3/5/22 | UNACCOMPANIED PCS |
| 288912 | PLANS OFFICER | O4 | 90A00 | 365 | 3/9/22 | UNACCOMPANIED PCS |
| 288679 | INFO SYS STAFF NCO | E5 | 25B2O | 365 | 4/2/22 | UNACCOMPANIED PCS |
| 288769 | MEDICAL LOG SGT | E7 | 68J4O | 365 | 3/5/22 | UNACCOMPANIED PCS |
| 300316 | OPERATIONS OFFICER | O3 | 90A00 | 365 | 4/6/22 | UNACCOMPANIED PCS |
| 288774 | FCCME (REAL ESTATE) | O4 | 12A00 | 365 | 5/14/22 | UNACCOMPANIED PCS |
| 288761 | MED LOG COORDINATOR | O4 | 70H67 | 365 | 3/23/22 | UNACCOMPANIED PCS |
| 288770 | PREVENTIVE MED NCO | E7 | 68S4O | 365 | 4/20/22 | UNACCOMPANIED PCS |
| 288778 | SR ENGINEER SGT | E7 | 12B4O | 365 | 4/6/22 | UNACCOMPANIED PCS |
| 288687 | OPERATIONS OFFICER | O4 | 02B00 | 365 | 5/18/22 | UNACCOMPANIED PCS |
| 288702 | OPERATIONS OFFICER | O5 | 02A00 | 365 | 1/26/22 | UNACCOMPANIED PCS |
| 288765 | MOBILITY OFFICER | W4 | 882A0 | 365 | 3/23/22 | UNACCOMPANIED PCS |
| 288771 | COMBAT MEDIC NCO | E7 | 68W4O | 365 | 6/1/22 | UNACCOMPANIED PCS |
Other pages in this section