African Lion
Partnership-strengthening, readiness-building, joint all-domain, multi-national, and multi-functional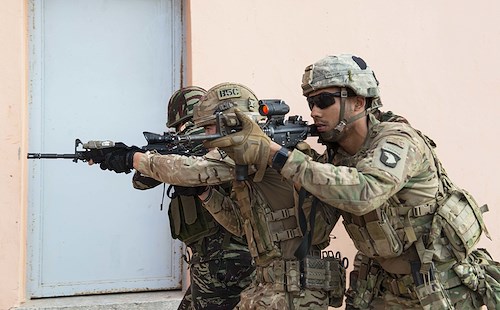 African Lion is a Chairman of the Joint Chiefs of Staff-sponsored, U.S. Africa Command-scheduled, and U.S. Army Southern European Task Force, Africa-led multinational exercise conducted in Morocco, Tunisia, and Senegal. The United States will deploy approximately 4,000 service members to join nearly 5,000 combined members of the Royal Moroccan Armed Forces, Tunisian Armed Forces, Senegalese Armed Forces, Spanish Armed Forces, and militaries from Italy, United Kingdom, Netherlands and others.
Click here to check out the latest news and imagery from African Lion 2020.
United States participants come from all service components, including Reserves and National Guard, effecting total force employment. African Lion 20 includes the National Guard's Upward Minuteman exercise, which leverages state partnerships between U.S. states and paired African countries. African Lion 20 features a Combined Joint Task Force headquarters command post exercise simultaneously coordinating joint all-domain operations -- a maritime exercise, an air exercise featuring F-16 and KC-135 aircraft, a joint forcible entry with paratroopers into a field training exercise, a medical readiness exercise, a chemical-biological response exercise, and a humanitarian civic assistance program event.
The purpose of the exercise is to set the theater for the access and interoperability among partner nations against adversarial networks intent on destabilizing the region and threatening freedom of movement.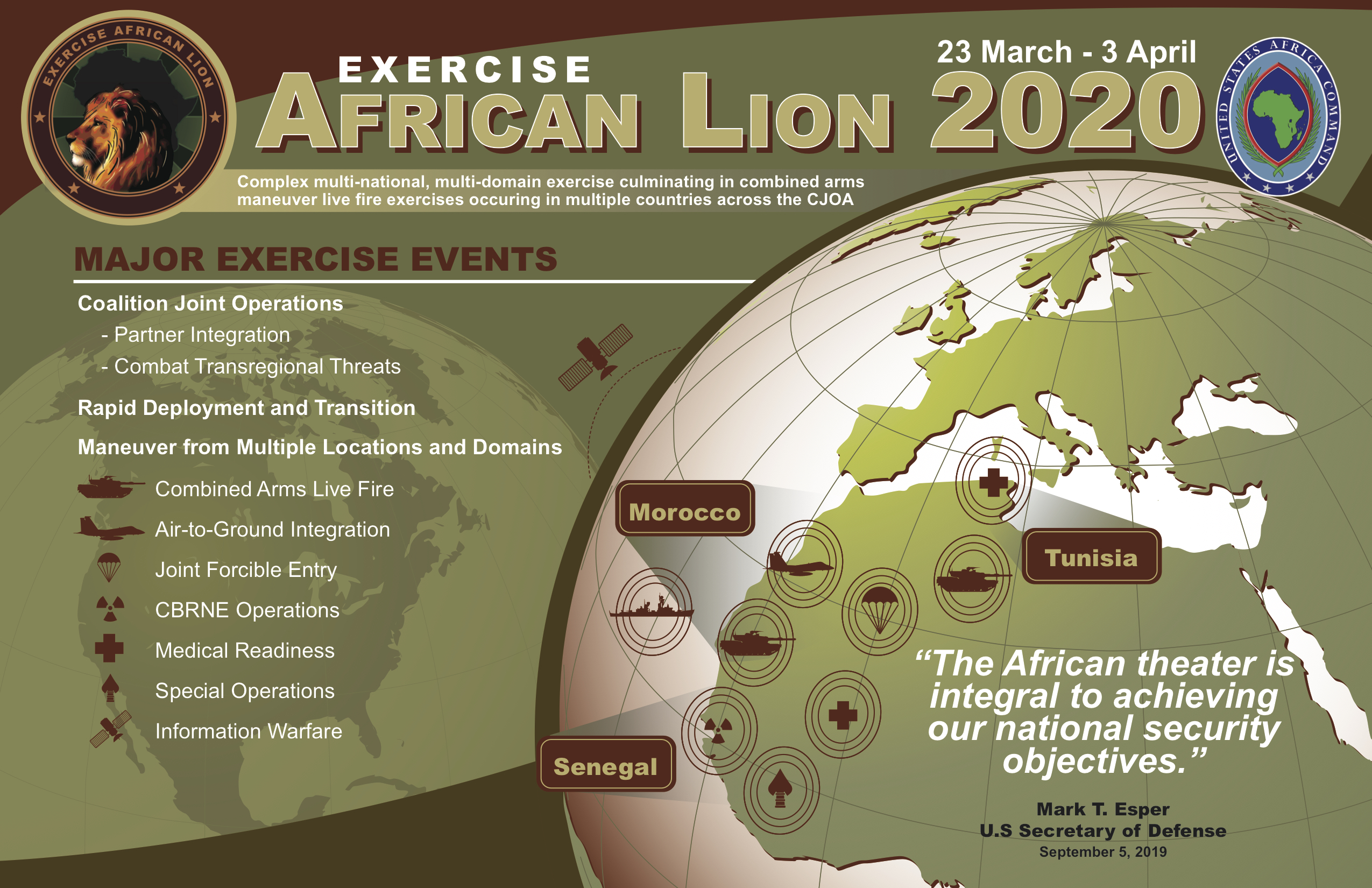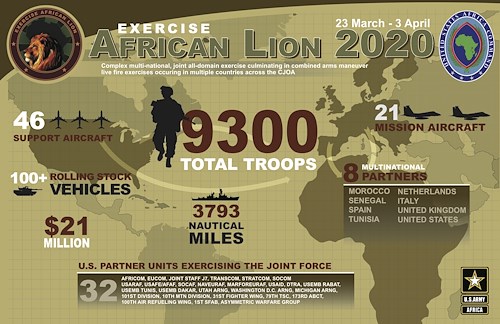 Other pages in this section